Profile
Out of the Ashes
Celestial presence in a glass of champagne
Free Account
Created on 2009-06-13 19:50:07 (#405671), last updated 2017-04-24 (13 weeks ago)
1,600 comments received, 0 comments posted
508 Journal Entries, 122 Tags, 0 Memories, 15 Icons

About

Mini Bio

NLC Greek Class 07

Left to Right: Nicola, Zara, Calli (me), Rani, Claire.

BEWARE OF THE HYDRA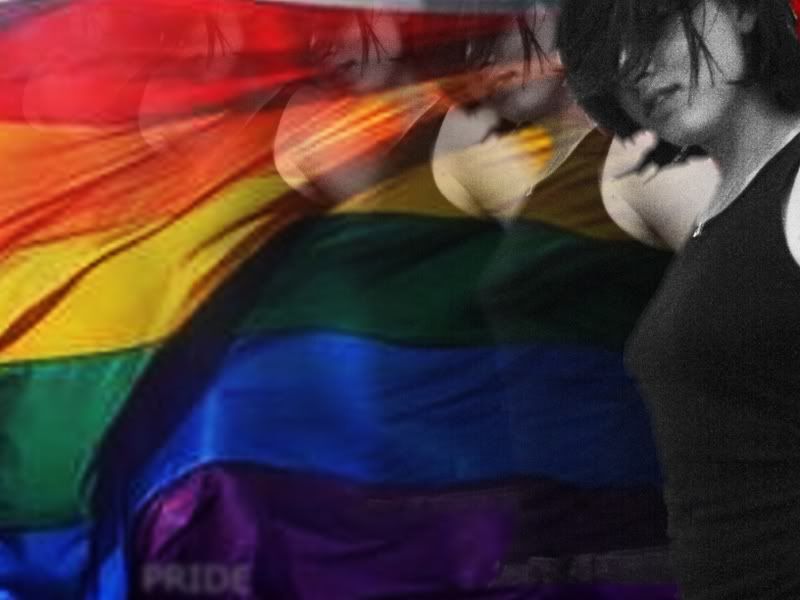 So I thought maybe I should actually write something here that tells you something about me. Well, last time I had to do this for school, I ended up mentioning that:
*I once almost drank hydrochloric acid by accident (mistaking it for water)
*I can prove that 1=2
*It wasn't my fault!
*I'm a social outcast and I'm proud of it
*Is that pink sugar?
*Katalyn does not exist
*The rumours are true
*Why am I filling in this form anyway?
The name's Calli. Actually, the name isn't Calli, but so many people call me that now it hardly matters. I am the original fangirl. Fangirl of what, you may well ask. Anything, everything, it doesn't matter. I become obsessed very easily, with pretty much anything, especially if it involves: eyeliner, hot boys in eyeliner, hot boys in eyeliner making out, hot girls in eyeliner making out, magic, fairies, demented frogs, KITTENS!... you get the idea.
All this is made pretty obvious in my journal. It's partly friends-only, but there's enough public that you can tell what kind of person I am. Comment, and I'll happily friend you. I am nice, really! If a little weird. I tend not to make a lot of sense, but I don't understand myself half the time, so that's okay. On a slightly saner side, I like music, writing, drawing, and all those other normal creative things that people with LJs seem to enjoy. I also like purple very much. This is important to me.
I guess that's it, for now. There is usually cheesecake around, if you're interested. Don't ya just love cheesecake?
P.S. This is Moppetra. Chey gave her to me. She is NOT DEAD. She is my baby kitty angel and I love her. And she is alive. Totally. Ain't she cute?


Wicked is love! Original Broadway and London Glindas fight it out. By
blowers_daughtr

Recent ETA: Also, OVID! Why is there not enough Ovid in the world? Ovid is currently my life, heart and soul. The man is a genius, and I am madly in love with him, as everyone should be, regardless of their sexuality. I mean,
Sentiat ex imis veneram resoluta medullis
Femina, et ex aequo res iuvat illa duos.
There has been a recent increase in Ovid!love on my LJ. I invite you to join in with the orgasmic awesomeness. You won't regret it.




Connect
animals
,
apocalyptica
,
bloodhound gang
,
broadway
,
classics
,
counting crows
,
dancing
, diamonds and rust,
elphaba
,
elphaba/glinda
,
eyeliner
,
fairport convention
,
fantasy
,
fantasy art
,
femmeslash
,
friends
,
harry potter
,
house of mirth
,
internet
,
jane lindskold
,
joan baez
,
johnny depp
,
joni mitchell
,
julia murney
,
kittens!
,
kushiel's dart
,
leonard cohen
,
les mis
,
lord of the rings
, lord of the rings. wicked,
luis royo
,
magic
,
middlemarch
,
music
,
musicals
,
neil gaiman
,
ovid
,
pirates of the caribbean
,
pulp
,
purple
,
reading
,
rock climbing
,
shakespeare
,
slash
,
suzanne vega
,
tennis
,
terry pratchett
,
the sight
,
tori amos
,
utena
,
wicked
,
wide sargasso sea
,
writing
,
yaoi
,
yuri

People
[View Entries]

Communities
[View entries]

Feeds
[View Entries]

Subscriptions (0)

Linking
To link to this user, copy this code:
On Dreamwidth:
Elsewhere: